I always thought bout blogging in English, but I mean, German is more comfortable, though I like English better. So now I'm gonna blog in English. Maybe for a couple of days, weeks or maybe forever. I'd like you to comment what like better. So, don't wonder when my English is very, very slang, cuz it is. I always hear colloquially music or see that kind of movies. And I love to see interviews and most of time, people talk as they always talk in interviews. Well, nobody talks like a dictionary. I hope I'm gonna get more readers when I write in English, cuz no one speaks German, except German people. Obviously. And German is really hard to learn. So, let's try.

Here are some sad songs that always make me cry or depressive. When I see the music video of Grenade and What if, it's sooo touching! An when I listen to That Should Be Me and Beautiful, too! It's absolutely the same when I listen to all of these songs. Like you watch a sad movie like "The Last Song". These songs tell a whole stories.

Grenade by Bruno Mars



It's obvious why it's sad. He wants to sing her that song, goes thru all this pain and then she kisses another boy. All of the lyrics say that

he'd do everythin for that girl, but she'd never do the same. He would catch a grenade for her, die for her, jump in front of train for her. She takes it all but she nevery gives. He gives her all that he had and she tosses it in the trash

. So touching like all of Bruno's songs. But Bruno, don't love this girl anymore. Sad Video!

What if by Jason Derulo



The video is a sadder than the lyrics. His girlfriend (or wife?) comes near to be run over, but then he stops the time and turns it back till the moment they first met. And instead of talking to her, he ignores her passes by her. Just cuz she'd be run over when she had bring the last removal crate into the new house, where they'd live. In the lyrics, he imagines what if he'd be "the one" for her. They could have a dog, a house and kids. And it all can't happen cuz she doesn't know his name. Well, he can change this.



That Should Be Me and Down to Earth by Justin Bieber





Well, this one is obviously sad too.

Did you forget all the plans that you made with me, does he love you the way I can, do you do what you did when you did with me, that should be me holding you hands, buying you gifts, feeling your kiss, making you laugh, this is so sad (!), this is so wrong, I can't go on, it's funny how you use that time to have me replaced, but did you think that I wouldn't see you out at the movies, whatcha doin' to me, you're taken' him where we used to go, now if you're tryin' to break my heart, it's working 'cause you know that that should be me, pain in my heart

. I just can guess, but this girl has to be really mean. When I imagine this picture: Justin, alone, watching this stupid girl with her stupid new boyfriend. So sad! Lucky that he gots Selena.

This is a song bout his parents, more or less to his dad Jeremy. The lyrics say

we're both so distant now and the walls are closing in on us and we're wondering how, you can see the look on my face, it just tears me apart, Mommy, you were always somewhere, and Daddy, I live out of town, so tell me how could I ever be, normal somehow? You tell me this is for the best, so tell me why am I in tears? So far away and now I just need you here, we fight through the hurt, no road to get to your heart.

Well, he's sad bout the dissolution of his parents and he want to have Mum
and
Dad with him. Many kids know these situation and say that this song helps em thru it.

Hurt by Christina Aguilera



It's a song bout a lost person. Everybody knows this situation when a loved person dies. And maybe the last thing you told this person was that you hate him or her or you fought with the person before he or she went out and had a car accident or something. You didn't know what's gonna happen and you wanna erase and rewind all of it and tell the person that you always gonna love her or stop the accident. The lyrics say

you told me how proud you were, but I walked away, If only I knew what I know today, I would hold you in my arms, I would take the pain away, thank you for all you've done, forgive all your mistakes, there's nothing I wouldn't do to hear your voice again, I'm sorry for blaming you, for everything I just couldn't do, I've hurt myself by hurting you, If I had just one more day, I would tell you how much that I've missed you since you've been away, it's dangerous and so out of line to try and turn back the time.





Remember When by Avril Lavigne

I guess it's bout her ex-husband. She says she can't shake her feelings anymore and she won't come back around again.

Remember when I cried to you a thousand times, I told you everything, I'm alone,...

You can imagine the situation. She wants to keep her head up though she can't take their relationsship anymore and she acknowledges to herself that it doesn't make since anymore. But she wants the friendsship with him.

I Miss You and Stay by Miley Cyrus



It's a really old song, Miley wrote it a few years ago to her grandpa who died. He had cancer and she loved him pretty much. She loved to visit himand make fun with him and it's clear that she misses him. Also a known situation. Not always your grandpa, but the lyrics go deep into your heart, it's very personal.

Never wanted you to leave, I wanted you to stay here holding me, you used to call me your angel, said I was sent straight down from heaven, I miss you, your smile, and I still shed a tear every once in a while and even though it's different now you're still here somehow, my heart won't let you go, I know you're in a better place, but I wish that I could see your face, I know you're where you need to be, even though it's not here with me, you used to call me your dreamer and now I'm living out my dream, how I wish you could see everything that's happening for me, I'm thinking back on the past, it's true that time is flying by too fast.

She wants to see him everything that happened to her, cuz she wrote this time when the pilot film of her TV series "Hannah Montana" was just coming out. Lucky he could see it on DVD, but not on Tv anymore. But she knows that he's somewhere out there and watches her.

This song's to her On-Off-boyfriend Liam. She was lonely and he was not with her, so she wrote this song.

She says if she could have just one wish she'd had him by her side, she misses and needs him, no one can take his place, she loes him more than she did before, but she'll come home, if he asked her, she would stay. She's alone and she feels empty, tears fall from her eyes, she doesn't wanna lose him.

It's also a known situation as the most sad songs.

Back To December by Taylor Swift



This song's to Taylor Lautner who once was her boyfriend.

She sings bout him and that she's missing him. She says because the last time you saw me is still burning in the back of your mind, you gave me roses and I left them there to die, standing in front of you saying I'm sorry for that night and I go back to December all the time and make it all right, it turns out freedom ain't nothing but missing you, wishing I realized what I had when you were mine, these days I haven't been sleeping, staying up late playing back myself leaving, when your birthday passed and I didn't call, then I think about summer, all the beautiful times I watched you laughing from the passenger side,you gave me all your love and all I gave you was goodbye, I miss your tan skin, your sweet smile and how you held me in your arms that September night, if we loved again I swear I'd love you right, I'd go back in time and change it but I can't so if the chain is in your door I understand.

A lil bit like Xtina's Hurt, not bout a dead person but bout a loved person.

Ghost Of You by Selena Gomez



The rumors are that the song's to Nick Jonas, but she didn't said anything officially.

She sings that she changed pretty much cuz of him, she's never gonna be the same. She feels so much better now, don't even try anymore. She won't go back again and he's just somewhere that she's been. She was so naive and that's why she let him in.

I don't like Nick, I always liked Kevin Jonas, but apperently must be nice or pretend to be nice cuz Miley and Selena liked him at the start.

Courage by Superchick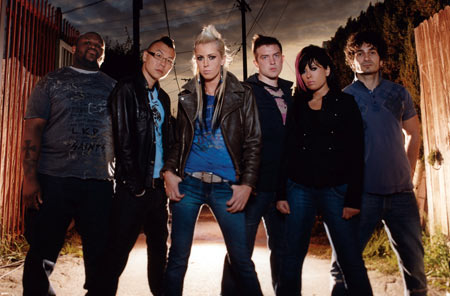 This song is bout the eating disorder Anorexia. The title is "Courage" cuz you must have the courage to get help and stop this. It's very touching to me cuz I made an experience with the eating disorder a while ago.

It says that she told another lie, she got throught the day and no one saws thru her games. She knew the right words like"I don't feel well" and ,"I ate before I came". Then someone tells her how good I look and for a moment she's happy. But when she's alone no one hears her cry. Some days she's still fighting to walk towards the light. She doesn't know the first time she felt unbeautiful, the day she chose not to eat, what she does know is how she changed her life forever. She knows she should know better. There are days when she's okay and for a moment she finds hope. But there are days when she's not okay and she needs your help and she's letting go.

One day she admits to get help and tells it somebody, she's not on her own anymore. Many girls know this feeling, too many girls. But it's a good song to help you thru this experience.

Hurt Me Soul by Lupe Fiasco



The rapper is known for his touching lyrics. This song is bout his thoughts and his experiences with it like his friends, idols or movies and music influenced him. He act contrary to his principles. This song is really hard to describe, cuz it's a song bout everythin, bout the world. Just listen to it. It describes the media of the modern world and much more. Really, I can't describe it, it says too much.

Haltet die Welt An by Glashaus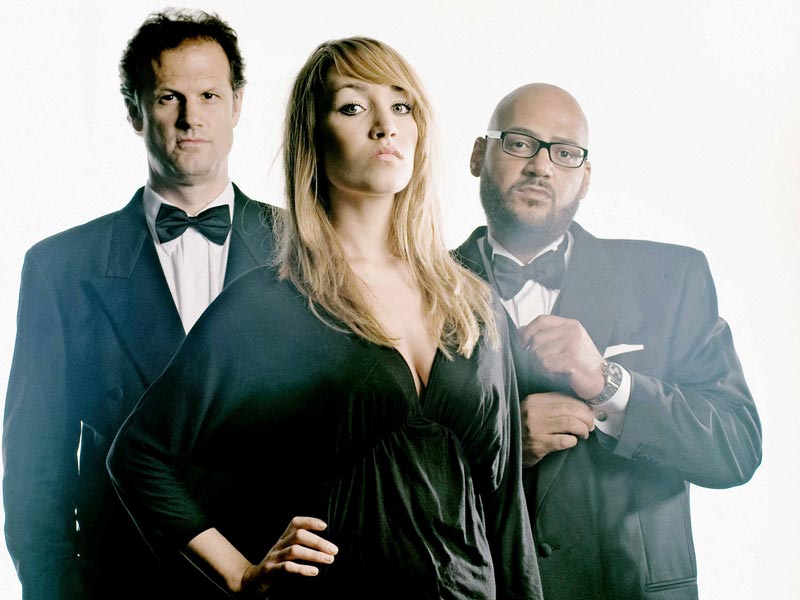 This is a German song bout a person that died.

She wants to stop the world, she asks if the others doon't notice that someone's missing. Very sad, very touching. She says she's blessed, she's lucky cuz nothing happened to her, but she misses the person. And the world goes on and she can't understand that it goes on. She asks if the world doesn't notice that someone's missing. It's not to describe how cold and empty it is, she tries not to show how much she misses the person and her friends do their best, but the best isn't good enough. It's a last fight against the reason like a bird with only one wing that surely doesn't fly.

It's really touching to you, especially cuz it's my mother language.

Stay by Hurts



It's a popular song bout a person that leaves and he wants her (probably it's not him) to stay.

He breaks down as she walks away and before her he had nothing to hold on to

. This is actually the whole song, like the title says.

You and Me by Lifehouse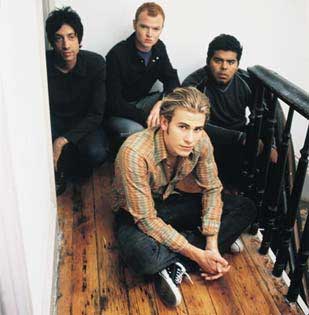 I don't know why this song touches me this much, it's actually not this sad, I guess. But the song is classic and it's bout love.

Family Portrait and Dear Mr. President by Pink



This song is similar ot "Down to Earth", but a lil bit more meaningful.

She says she can't stand the sound of yelling and fighting of her parents. She says in their family portrait they looked pretty happy and she wants to go back to that, she want to have a normal family. Her parents fight about money, bout her and her brother and more

. I don't know how true and personal this song is, but it sounds really personal.

Everybody knows it and many people were disgusted by the song about George W. Bush. But there are many people that supported it cuz they were thinking the same. It says

what do you feel when you see all the homeless on the street? Who do you pray for at night before you go to sleep? What do you feel when you look in the mirror? Are you proud? How do you sleep while the rest of us cry? How do you dream when a mother has no chance to say goodbye? How do you walk with your head held high? Can you even look me in the eye and tell me why? How can you say "No child is left behind?"? We're not dumb and we're not blind! Let me tell you 'bout hard work: Minimum wage with a baby on the way, Rebuilding your houses after the bombs took them away, Building a bed out of a cardboard box! You know nothing bout hard work!

This is a really serious song that any of you should know.

The Man Who Can't Be Moved by The Script



I heard this song on "Ghost Whisperer" many times and it's beautiful. It's bout a man who can't "find" his girlfriend anymore and tries everything to find her, he can't move and won't leave this place. When she wants to have him back, she's gonna look for him at this place. Like the lyrics say

Going back to the corner where i first saw you, Gonna camp in my sleeping bag, I'm not gonna move, Got some words on cardboard, got your picture in my hand, Saying: If you see this girl can you tell her where i am, Some try to hand me money, they don't understand, I'm not broke I'm just a broken hearted man, I know it makes no sense, what else can i do and how can i move on when I'm still in love with you? Cos if one day you wake up and find that you're missing me and your heart starts to wonder where on this earth I could be! Thinking maybe you'd come back here to the place that we'd meet and you'd see me waiting for you on the corner of the street so I'm not moving... Policeman says: Son you cant stay here! I say: Someone I'm waiting for if its a day - a month - a year - Gotta stand my ground even if it rains or snows. If she changes her mind this is the first place she will go.



Your ghost by Greg Laswell



This song is bout is bout a dead person and he wants to have the person back, so he wakes the ghost and imagines that the person's here. He calls the old number till he wakes the ghost. Like the lyrics I think last night you were driving circles around me.

#This post took much time.