My Name Is Styles. Harry Styles.


The British hottie is member of the boy group One Direction which was "invented" on British X-Factor in 2010. In my opinion, he's the British Justin Bieber. Or he's gonna be.
We All Have Dreamz
The extra-short hot pants are hand-colored vintage denim, each of 'em is unique.
Runwaydreamz
, 105€
The Cutest One
Indians coming up. No, Native Americans. No matter, the cute moccasin boots "Maddie" which's been designed by Nicole Richie are a summer it-piece (It was already one in last summer. I found them in an old library-InStyle.), worn with shorts or short summer dresses.
House of Harlow 1960 by Nicole Richie
, 185€
Men-ology
That's how men like their clothes: Simple and cool. Many different colors and an easy style, what more could one want? And we can watch 'em playing volleyball on the beach, showing their six packs.
Swim-ology
, 75€
Tuned Up
There are many cool iPhone or iPod touch cases, there are cases with bunny ears, with fur on it,... But that one is definitely one of the coolest. The case looks like a casette which we all used in our childhood. There are many different colors and you also get a box in which you can set up your iPhone/iPod Touch for wathcing vids.
Tuned up
an amazon.de, 15€
No Shine, Please!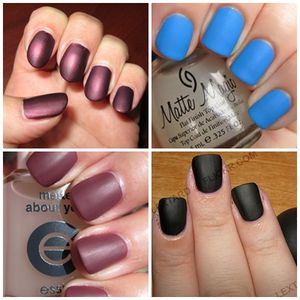 Always something I don't like, sparkle and shine (just at hair stuff). I always ordered my photos in matte cuz I don't like this mirroring effect. It's too conspicuous, especially on nails. It was invented by Knockout Cosmetics by Bendel's, no, actually Bendel's made it IN again. OPI invented the matte nail polish 10 years ago, but it bombed. But the special nail polish lasts longer than normal ones for drying. And: No handcream! It makes the nails shiny again.
Mat Effect Top Coat by ARTDECO
, 8€/
Matte about you by essie
, 14€/
Forever Flat! by Beautybird
, 9€