Sneaker Heels
When I saw these shoes in the British InStyle, I instantly wanted them. I love sneakers and I love high heels, and that's the perfect combination, isn't it? They're so pretty! And you can wear them with a dress or jeans!
D&G
, 285€

Zip Shoo
The "Zip Shoo" by Berlin's
Miroike
are functional: You can wear it with a bigger heel or a smaller heel. They don't look like the greatest shoes in the world. But it's a good idea, isn't it? I mean, every girl loves high heels, but the girls' feet probably don't like it.
Miroike
, Unknown Price
Louis Vuitton's Fetish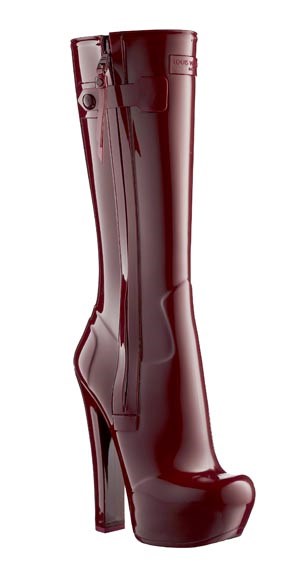 I've always hated gumboots. They're ugly and uncomfortable. But maybe I like this one?! The
Louis Vuitton
gumboots have an 30 cm heel and they look good. But I guess, they're not comfortable. Really not.
Louis Vuitton
, 670€